TB Women in partnership with Stop TB Partnership will host a discussion to celebrate the launch of the new TB Women Network and the Stop TB Partnership's Gender and TB position paper.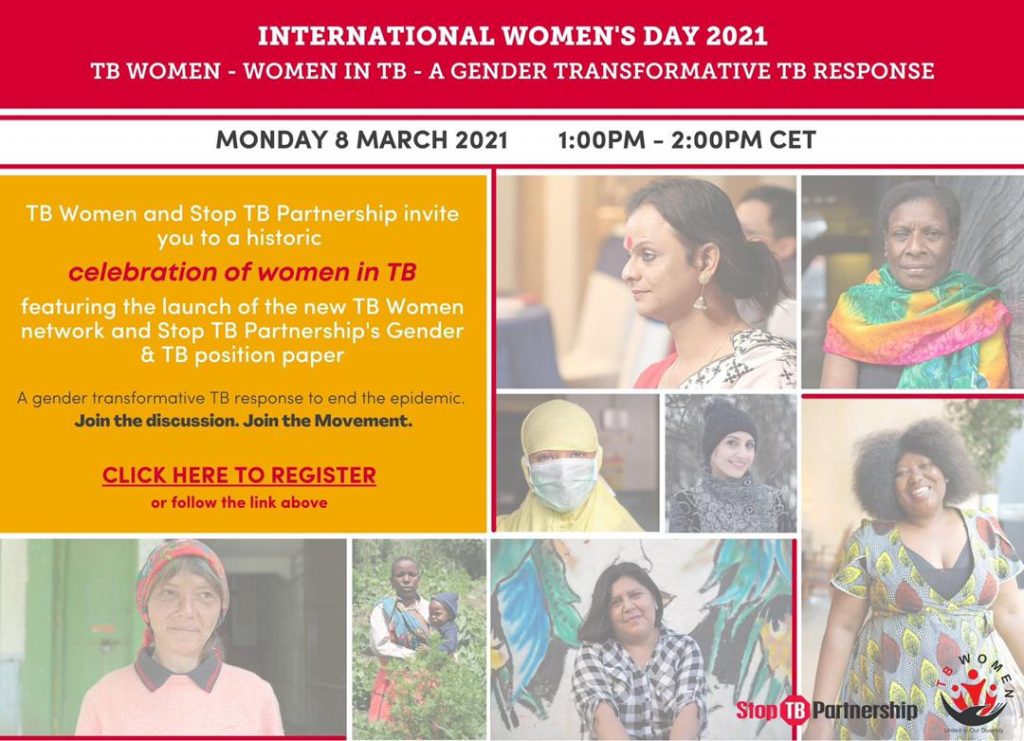 WHEN
The webinar will take place on Monday, 8 March at 1PM – 2PM CET across the following time zones. Double check time zones here if your country is not on the list below:
Haiti, New York: 7:00 – 8:00hrs
Bolivia: 8:00 – 9:00hrs
Ghana, London, Senegal: 12:00 – 13:00hrs
Cameroon, Nigeria, Switzerland: 13:00 – 14:00hrs
Botswana, Kyiv, Lesotho, Malawi, Mozambique, Namibia, South Africa, Swaziland, Zambia, Zimbabwe: 14:00 – 15:00hrs
Kenya, Tanzania, Uganda: 15:00 – 16:00hrs
India: 17:30 – 18:30hrs
Bangkok: 19:00 – 20:00hrs.
How to Join
To join register here