Is to ensure women in their diversity needs are addressed in national and global health strategies on HIV, TB and malaria through her advocacy work and meaningful participation in governance spaces.

Our work consists of strengthening the advocacy capacities of women and girls and their networks through specialised mentoring on the Global Fund and support in all phases of the design and implementation of the funding request, as well as promoting their participation in the National Dialogues and the CCMs to define HIV, TB and malaria strategies. We gather all their needs and demands to take them to the regional and global spaces of health governance. We disseminate and spread the strategy and decisions of international and regional organisations towards women and girls in their diversity.

Women and girls in their diversity are the focus of our work because they are disproportionately affected by HIV, TB and malaria due to depriving gendered structural barriers of adequate and comprehensive access to health care.

The High Level Meeting The UN-2023 HLM, focused on: Universal Access to Health, TB, and Pandemic Preparedness. The latter addressed the steps for the Pandemic Treaty process that W4GF demands to include women's and girls' voices particularly affected by pandemics.

World Health Organization WHO Member States agreed to a global process to draft and negotiate legal instruments under WHO Constitution to strengthen pandemic prevention, preparedness and response. W4GF expresses concern that COVID-19 has set back the fight against HIV, TB, and Malaria and demands women's needs to be considered in present and future pandemics.

Global Fund GF provides resources for HIV, TB and Malaria to strengthen health systems across 155 countries. GF's 2023-2028 new strategy emphasises promoting gender equality and addressing gender-related barriers to health outcomes

Country Coordinating Mechanism CCM gathers stakeholders in disease responses: academic institutions, civil society, faith-based organisations, government, multilateral and bilateral agencies, NGOs, people living with HIV, TB and malaria, the private sector and technical agencies. CCM submit funding applications to the GF and oversee grants on behalf of countries crucial to national health governance.

Country Dialogue CD is a Funding Request requirement for all CCMs and the foundation of national strategies. CD aims to facilitate a comprehensive and inclusive funding request process reflecting health needs and priorities. Its outcomes are submitted to the GF during the appropriate submission window.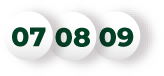 These dialogues aim to develop a shared understanding of the country's challenges and identify critical interventions and strategies that can be included in the country's funding request to the Global Fund.

National Strategic Plans NSPs are comprehensive, multi-year plans that guide a country's efforts to prevent, treat, and control HIV, tuberculosis, and malaria. NSPs are developed with stakeholders, including government representatives, and civil society organisations, key populations, and technical experts. NSPs are critical for ensuring that a country's response is aligned with its specific health needs and priorities. NSP include strategic objectives divided into specific activities and interventions designed to address the key challenges.
As the world works towards a pandemic treaty to effectively address future crises, we at Women4GlobalFund must recognise the importance of including women and girls in all our diversity in the decision-making and implementation processes.
Structural barriers based on harmful gender norms increase the vulnerability of women and girls in all their diversity to the current HIV, malaria and TB pandemics. They will continue to do so in future pandemics. These norms deprive us of our voice and ability to make decisions that affect our lives, reduce our ability to access health services that meet our needs, and increase our risk of experiencing violence and other forms of harm.
Ending inequalities by reaching those left behind and addressing the root causes of vulnerability and exclusion are essential elements of current and future pandemic responses. We know what works from our experience with HIV, TB and malaria; let's not repeat the same mistakes.
Today, we must recognise the urgent need for a pandemic treaty to strengthen global preparedness. The treaty must include gender transformative measures to ensure the rights, conditions and perspectives of women and girls in our diversity. These are central to pandemic response.
W4GF's work is focused on strengthening the advocacy capacities of women in their diversity to ensure that their needs are taken into account at the national level in responses to HIV, TB and malaria, current and future pandemics.
We share with you a series of communications elements for advocacy.
WORLD MALARIA DAY
Share and support
HIGH-LEVEL MEETING ON TUBERCULOSIS
Share and support
OUR ADVOCATES WORK INTO THE COUNTRY DIALOGUES
Our #w4gfadvocate Priscilla Ama Addo, shares with us her organisation story about participation in the Country Coordinating Mechanisms in #Ghana and commends the entire writing team and its partners, for the gender inclusiveness, especially for adolescent girls and young women, in the final stages of the funding application of the #GC7 grant-making process.
However, she also brings up challenges in engaging #AGYW in all their diversities, especially during the implementation of the programs, ensuring the interventions are women-led.

W4GF applauds and continues to insist that without women's voices in their diversity, enriching national governance spaces, we will not be able to build global health governance that guarantees the fulfilment of human rights and gender equity.
Share and support
DISSEMINATING THE GC7 PROCESS FOR WOMEN AND GIRLS
The seventh replenishment of the Global Fund and its new Funding Model Request is an opportunity to ensure that funding for HIV, tuberculosis, and malaria responses contains a focus on gender and human rights. However, we understand that navigating the various phases of the fund can be complicated for many women and girls. These inputs are part of that process of synthesis and dissemination. We invite you to share them as well.
Share and support
EARLY SUPPORT TO PANDEMIC TREATY ZERO DRAFT
W4GF has been present in different phases of the Pandemic Treaty proposal. We believe that the participation of women in their diversity is key in the Pandemic Treaty proposal and drafting process to address current and future pandemics.
Share and support
Share and support
Share and support
CALL TO ACTION FOR STAKEHOLDERS SIGNED FOR MORE THAN 100 WOMEN FROM 24 COUNTRIES AROUND THE WORLD
This series of communication campaigns highlight the differential and disproportionate impact that women and girls face in accessing health services to prevent HIV, tuberculosis and malaria.
After a two-week campaign that ended on June 22, 2023, we have issued a call to action to Pandemic Treaty stakeholders to respect the participation of women in their diversity and learn from the lessons of the management and treatment of these three pandemics that kill millions of people annually.
We share our call to action, signed by 107 women from 92 organisations in 24 countries worldwide.
You can watch the webinar about meaningful inclusion participation of women and girls here