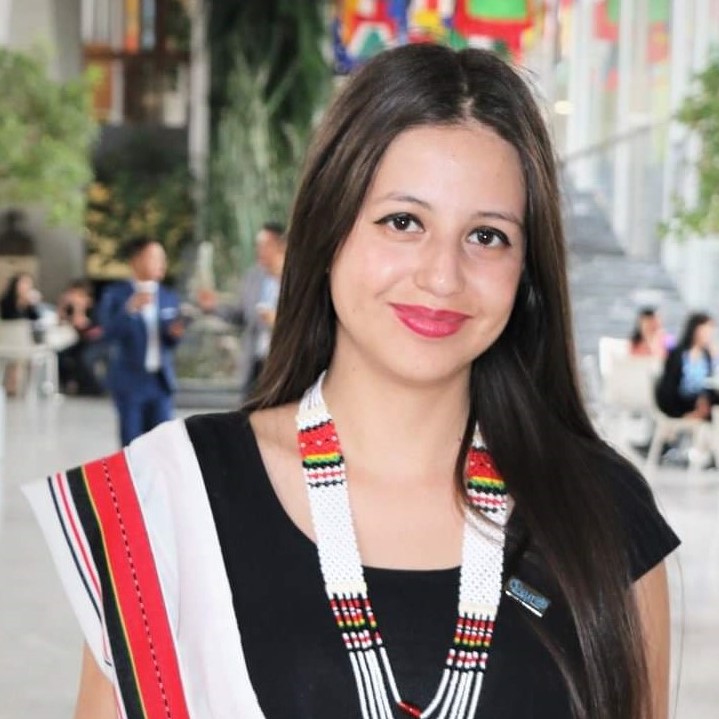 Ángela León Cáceres
W4GF Global Coordinator
For the past decade, Ángela has worked with community groups and NGOs as well as government, academia and the United Nations, performing in highly complex emergency contexts and in low- and middle-income countries, dedicating efforts to promote and demand the right to health, predominantly for vulnerable populations.
Ángela is a feminist, sensitive and empathic health advocate, guided by the principles of humanity, active listening, and sharing; committed to overcome stigma, discrimination, racism, and structural inequalities. A multilingual internationalist professional, health researcher, and passionate activist; with a specialization in global public health and social development. Originally from Ecuador, Ángela holds a Master's degree in international health from the University of Heidelberg in Germany and is certified on primary and community health from the Charité Medical University-Berlin. She has dedicated the past years to develop strategies and lead projects to improve and strengthen capacities, foster gender equality, generate scientific evidence for decision making, and being a proactive young facilitator of multi-sectoral collective processes; capable of projecting plans to position human rights, underpinning the importance of public
health for community development.
Ángela has extensive experience in international cooperation and development of public and global policies in relation to HIV, sexual and reproductive health, gender and human rights and has worked in pandemic management, and zoonotic and infectious diseases control. She has participated in key Global Fund spaces such as the Country Coordinating Mechanism and in the UNAIDS Programme Coordinating Board. Ángela has a solid understanding of how the Global Fund works and some of the areas that require attention around gender and women in all of their diversity.
Ángela's research work is based on the complementarity of methods and some of her contributions have been published in recognized journals. One of her main goals is to link the global scenario with the grassroots' level to achieve sustainable development through health.
Ángela lives in Ecuador with her dog, Noah.
---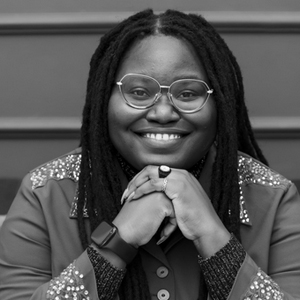 BRENDA FORMIN
W4GF Programme Lead
 She is a well performing and reliable advocate, trainer, technical advisor to funding schemes and processes, MEAL Advisor and project manager. Brenda is a Consultant, Social Entrepreneur Enthusiast and SRHR Advocate with 7years' experience in identifying resources that sustain the empowerment of marginalized persons and communities, with a clear-cut focus on adolescent girls and young women. Brenda currently serves on the High Level Technical Advisory Group of the Exemplars in Adolescents' Sexual and Reproductive Health (ASHER) Project – She is a MILEAD, UN Academic Impact & Obama Foundation Leaders Africa Fellow and is the co-founder of KUKING'A. She serves on the FRIDA The Young Feminist Fund, Global Advisory Council as an Advisor. She was the first Global Fund HER Voice Ambassador for Cameroon. She holds a BA in International Relations from the United States International University – Africa, Nairobi Kenya, and is currently taking a PMP Certification with the Project Management Institute in the US.  Brenda speaks English, intermediate French, basic Swahili and Chinese and also Pidgin and Creole.
---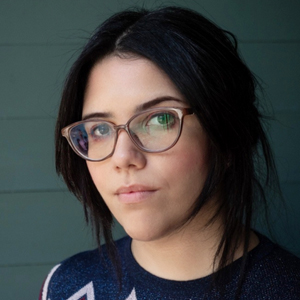 ALIA AMIMI
W4GF Gender Advocacy Lead
She is a Moroccan health activist and international development professional working since 2017 in the fight against HIV, TB and Malaria. She is passionate about advocating for access to health for all and especially women, young girls and vulnerable populations. Alia also contributes as the MENA regional Global Fund platform coordinator, hosted by ITPC-MENA, and health financing Manager supporting the Global Fund initiatives in the MENA region. She is a holder of a Master degree in Governance and International Intelligence from Science Po Grenoble/ UIR and a Bachelor Degree in Political Science and International Relations from the same IEP. She was also the main consultant for the launch of the Network of African Women Leaders – Morocco Section, which is a ground-breaking movement of African women leaders that aims to enhance the leadership of women in the transformation of Africa. Alia, is also a member of the GFAN Africa, and the CCM Morocco where she sits as the President of the Communication Committee and member of the Executive Office. She finally was a member of the Multistakeholder Task Force for the preparation of the HIV UN High-Level-Meeting in 2021. Alia speaks English, French, Arabic and Spanish.
---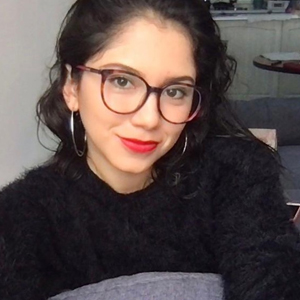 ANDREA GUILLEM
Communications Lead
She is a feminist political scientist, with studies at the Central University of Ecuador and the Autonomous University of Mexico. Her work has been focused on intersectional and multidisciplinary studies in gender, economy, and social movements. She holds a specialty in Pedagogy from the Polytechnic Institute of Colombia. She has worked in different Human Rights NGOs where she has led projects to ensure access to sexual and reproductive rights and to prevent gender based violence. She has experience working in political communication with a gender perspective in digital media: as a reporter of the electoral processes in Colombia, Chile, and Ecuador, as a columnist of several media outlets, and as director of a feminist communication program. Andrea speaks Spanish and English.