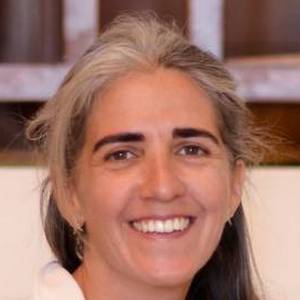 SOPHIE DILMITIS
W4GF Global Coordinator
Sophie's work spans two decades of pioneering grassroots work and top-level policy development focusing on women and young people in developing and developed countries.
Living with HIV for 27 years, she is a vocal advocate for policies and programmes that work for all women, and that integrate Sexual and Reproductive Rights and Health with HIV.
In 2001 Sophie founded Choose Life, a grassroots youth led organization and developed a comprehensive sexuality education and HIV training program, implemented in 30 schools in Zimbabwe over five years reaching over 7000 youth.
From 2006 to 2011 Sophie worked at the global level for the World YWCA and developed/implemented their Global SRHR and HIV Strategy. In 2012, Sophie supported AIDS Strategy Advocacy and Policy (ASAP) to analyse the gender aspects and impacts of the Global Fund's programmes through Rounds eight and nine and played a substantial role in supporting Women4GlobalFund in its inception phase, and played a key role in the capacity-building workshops in 2013 and 2014.
Sophie re-joined the W4GF Secretariat as the Programme Coordinator in 2015 and then assumed the role of Global Coordinator in August 2016. Since 2012 Sophie's other work focused on the rights of women living with HIV playing a key role in developing the WHO guidelines on the SRHR of women living with HIV and a Checklist (endorsed by UNAIDS and now owned by WHO) to support its full implementation in-countries.
Key engagements include: being a member of the Conference Coordinating Committee for the 2008 and 2010 International AIDS Conferences, the European Regional Representative on the Board of ICW from 2007 – 2009, A Technical Advisory Group Member of the 2010 – 2012 Commission on HIV and the Law, and an International Steering Committee Member of the Robert Carr Network Fund from 2012 to 2016. In May 2019 was elected as Chair of the WHO Advisory Group of women living with HIV.
Sophie lives in Zimbabwe with her 8 year-old son.
---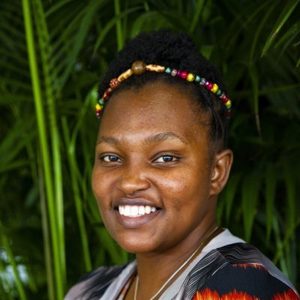 LUCY WANJIKU NJENGA
W4GF Programme Officer
Lucy Wanjiku Njenga is a young woman leader who is visionary and passionate about young women and girls.
Diagnosed in 2012 with HIV and right after losing her son to HIV related complications, she committed to ensuring no other girl had to go through the same.
This was achieved by her initiative of being a peer mentor and a trainer of trainers of a Behaviour Change Curriculum in HOPE project where she reached more than 2000 students.
She founded Sauti Skika, the first network of adolescent and young people living with HIV in Kenya in 2015 that has become a platform that gives adolescent and young people a voice. Lucy is the Founder and Executive Coordinator of Positive Young Women Voices.
She served as the African Delegate in the NGO Delegation to PCB of UNAIDS in 2018 -2020 and the is Alternate Board member in the Kenya Country Coordinating Mechanism to the Global Fund. She has hands-on experience in the previous funding request submitted to the Global Fund and advocated to have a seat for adolescent and young people in the KCM, Kenya being a first to have such a seat.
Lucy lives in Nairobi with her partner and their five year old daughter.
---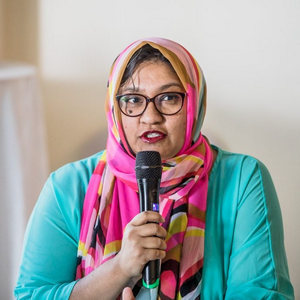 YUMNAH HATTAS
W4GF Accountability Project Director
Yumnah Hattas has been working in development for 20 years.
Yumnah Hattas has been working in development for 20 years. First as a volunteer coordinating young people and gender related camps and development projects. Thereafter, as a full- time employee, at all levels of management and consulting in gender, sexuality and HIV related projects and health systems strengthening. Yumnah distinguishes herself as an experienced public health professional and development specialist.
Yumnah was requested by SANAC via NACOSA to provide Technical and rapporteuring assistance in preparation for the Adolescent Girls and Young Women (AGYW) pre-summit Summit in April 2018. This included a workshop which gathered Principal Recipients, Sub-Recipients and beneficiaries of the Global Fund supported AGYW programmes being implemented across ten priority districts in South Africa since April 2016. The purpose was to generate insights into the different AGYW programme intervention areas to share at the Summit. This facilitated the understanding of context specific activities and implementation arrangements for consideration to reach programme goals and objectives.
Yumnah has a firm belief in living your life with integrity and therefore responsibility and accountability are key principles and values she lives by. Yumnah's choices of work are driven by a deep passion to define herself in a world that is fair, just and equal. Her efforts are inspired by leaders that are accountable, responsible and respect the rights of every human being, especially those that have the full understanding of the magnitude of the contribution of women in this world. She lives her life being inspired daily by her three daughters and carving a future and legacy for them to be able to fulfil their purpose as women that are just, fair and have integrity.