Background
In 2019 W4GF created this group of 10 W4GF Advocates to support the W4GF Team and ensure a more systematic flow of information between women engaged at the national level and the W4GF Team and vice versa. In line with the W4GF Collaborators ToR 2021 the Collaborators provide guidance to the W4GF Team on its three objectives and sustain the following (ensuring balance of attention to HIV, TB and malaria):
Strengthen more dynamic dialogue between the W4GF team and W4GF Advocates at the forefront, to fine-tune priorities which emerge from discussions at the global/regional and national levels to better inform W4GF direction and strategy.
Develop more coordinated global advocacy actions and priorities that align with the national realities and to support the development of key messages on new and emerging issues as they relate to women (and girls) living with HIV, affected by TB and malaria in all our diversity.
Identify essential communication resources that are essential to women working at the national level in the context of the Global Fund.
W4GF Collaborators
Albertina Nyatsi, Eswatini, Positive Women together in Action
Cecilia Lodonu-Senoo, Ghana, Hope for Future Generations
Khanyisa Dunjwa, South Africa, Passionate Unlimited Peers in Action (PUPA)
Nana Gleeson, Botswana, Botswana Network on Ethics, Law & HIV/AIDs (BONELA)
Olena Stryzhak, Ukraine, Positive Women
Olivia Ngou, Cameroon, Civil Society 4 Malaria Elimination (CS4ME)
Sanyu Hajjara Batte, Uganda, Lady Mermaid Empowerment Centre
Sara Thapa Magar, Nepal, National Federation of Women living with HIV and AIDS
Sekar Putri Sruning Tanjung, Indonesia, Female Plus, WHRIN
Tariro Kutadza, Zimbabwe, Zimbabwe National Network of People Living with HIV (ZNNP+)
KEY COLLABORATORS BIOGRAPHIES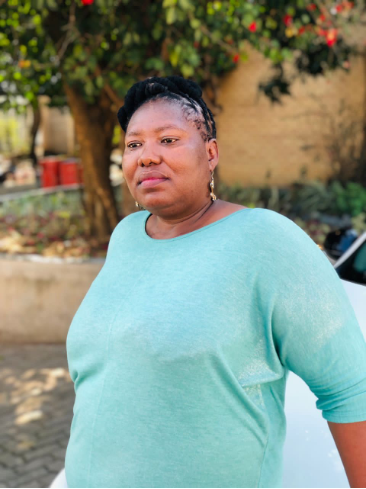 Albertina Nyatsi, Eswatini
Albertina Nyatsi is a TB, HIV and human rights activist and the Founder and Director of Positive Women Together in Action (Women Together), an organisation for adolescent girls and young women and women living with HIV in Eswatini. Albertina studied health management at the Foundation for Professional Development (FPD) in Pretoria, South Africa, home economics at the St Elizabeth institute in Lesotho and has done different short courses including advocacy, human rights and media advocacy and communication. Albertina is a member of different international organisations including Global Network of People Living with HIV (GNP+), African Community Advisory Board (AfroCAB) and Union's Community Advisory Panel (UCAP). Albertina has represented people living with HIV and TB in the Eswatini CCM and have been instrumental in empowering communities in Eswatini on meaningful engagement in Global Fund processes. Albertina is also a speaker in local and international forums on issues related to people living with TB and HIV especially women and girls. Prior to Albertina's current work she has worked as a primary school teacher in different primary schools in Swaziland after which she joined the HIV sector where she has worked in different organisations as a training officer and as a voluntary counselling and testing counsellor at Hlathikhulu Government Hospital.
---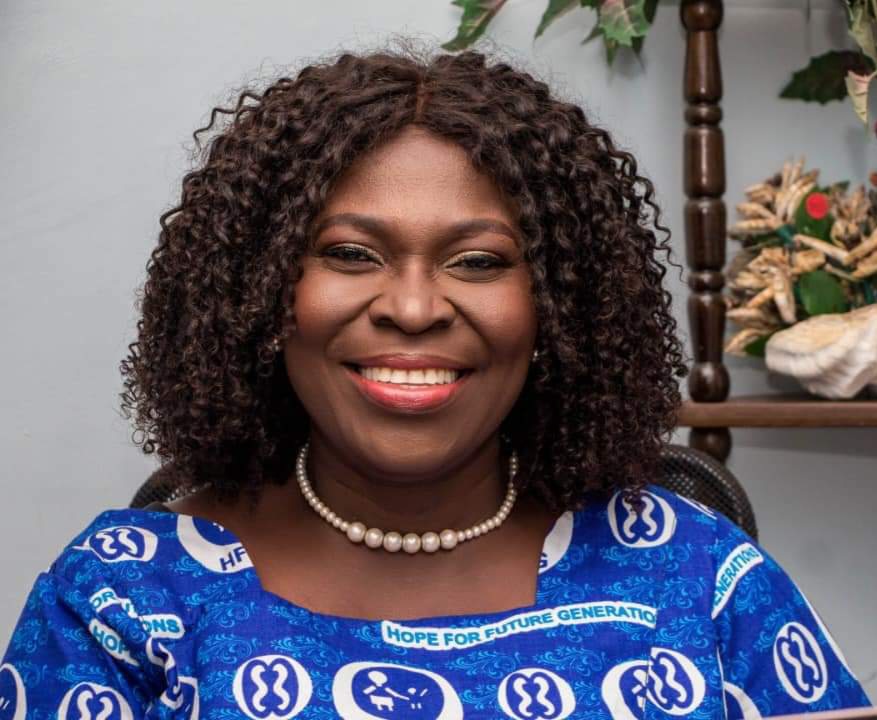 Cecilia Lodonu-Senoo, GHANA
Cecilia Lodonu-Senoo Is a human right and gender advocate and a public health specialist and sociologist. Cecilia's work demonstrates her commitment to human rights and the empowerment of women and youth. Cecilia's skills are in HIV psychosocial counselling, social & behaviour change communication, networking, capacity building, advocacy and providing strategic developmental interventions. In June 2001 Cecilia founded a community-based women and youth focused Ghanaian organisation called Hope for Future Generations. Cecilia mobilized and developed the leadership skills, treatment literacy and sexual and reproductive health and rights education for 91 women and girls living with HIV. In 2006 to 2010 Cecilia was the President of Society for Women and AIDS in Africa (SWAA) Ghana, a Pan African Society against HIV and AIDS in Africa where she is now their technical Advisor for SWAA Ghana. In 2010 Cecilia co-developed positive living toolkit and trained 150 women, their sexual partners and young people living with HIV in the Central region of Ghana. Under this project Cecilia screened 1,120 people living with HIV for TB continuously for one year and referred cases for treatment. Under the Global Fund Round 8, Hope for Future Generations was SSR under ADRA Ghana and implemented HIV anti Stigma campaigns in two regions of Ghana, providing education on HIV treatment adherence, care and support.
---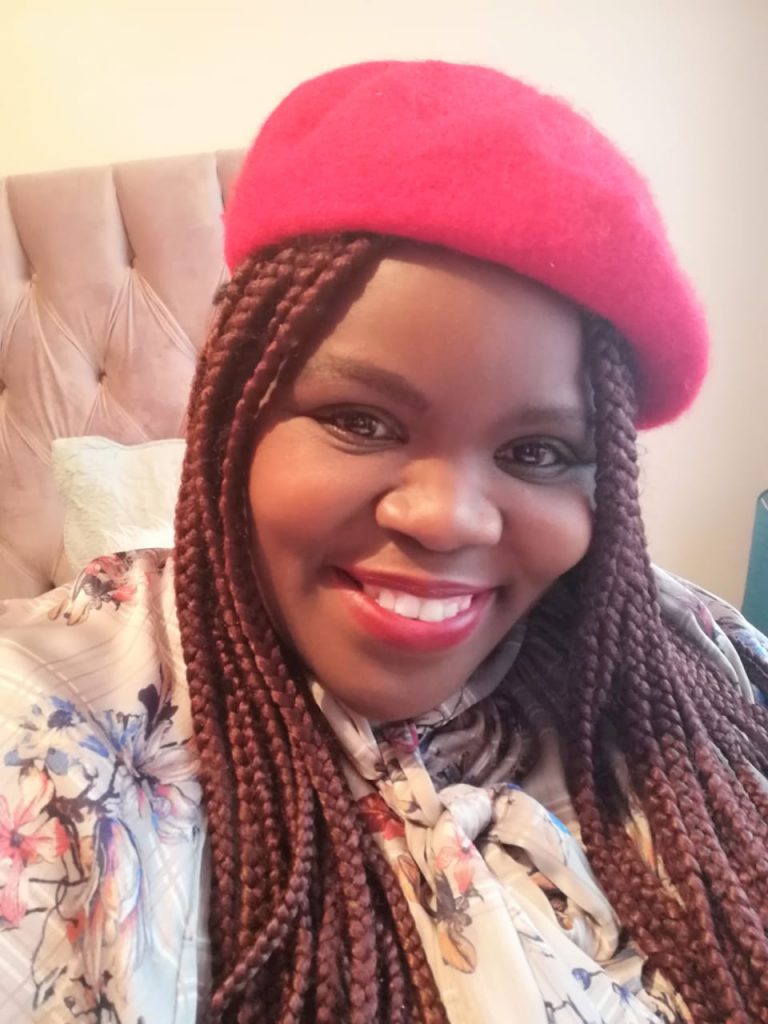 KHANYISA DUNJWA, SOUTH AFRICA
Khanyisa Dunjwa is a womanist and believes that young people remain an untapped resource for South Africa's development. Khanyisa is the founder of a feminist organisation called Passionate Unlimited Peers in Action (PUPA) based in the Eastern Cape and runs campaigns that focus on education, HIV prevention, sexual reproductive health and rights and livelihoods. Khanyisa works with rural and urban communities in the Eastern Cape advocating that young people, particularly young women and girls are not left behind in the development agenda. In 2016, Khanyisa was the first woman in the Eastern Cape to be elected to lead the Civil Society Forum of the Eastern Cape AIDS Council as its Chairperson. Khanyisa is now co-chairing the Eastern Cape AIDS Council with the Premier of the Province and ensuring that community voices are not left behind in the AIDS response. Khanyisa supports advocacy work of vulnerable groups like sex workers in ensuring that they access health care services. Khanyisa is an AVAC Fellowship Alumni whose HIV prevention work has focused on safe initiation of boys in traditional settings in the Eastern Cape. Khanyisa represents the Eastern Cape Civil Society Forum in the National Civil Society Forum of the South African National Aids Council (SANAC) and sits in the SANAC Plenary chaired by the Deputy President of South Africa. Khanyisa served as a member of the Country Coordinating Mechanism from 2015 to 2019 and also plays an oversight role on funded programmes in South Africa. Khanyisa supports women-led organisations in South Africa working on HIV and TB in understanding Global Fund processes and is a Steering Committee member of the National Teenage Pregnancy Partnership, a multi-sectoral committee that's coordinated by Ibis Reproductive Health.
---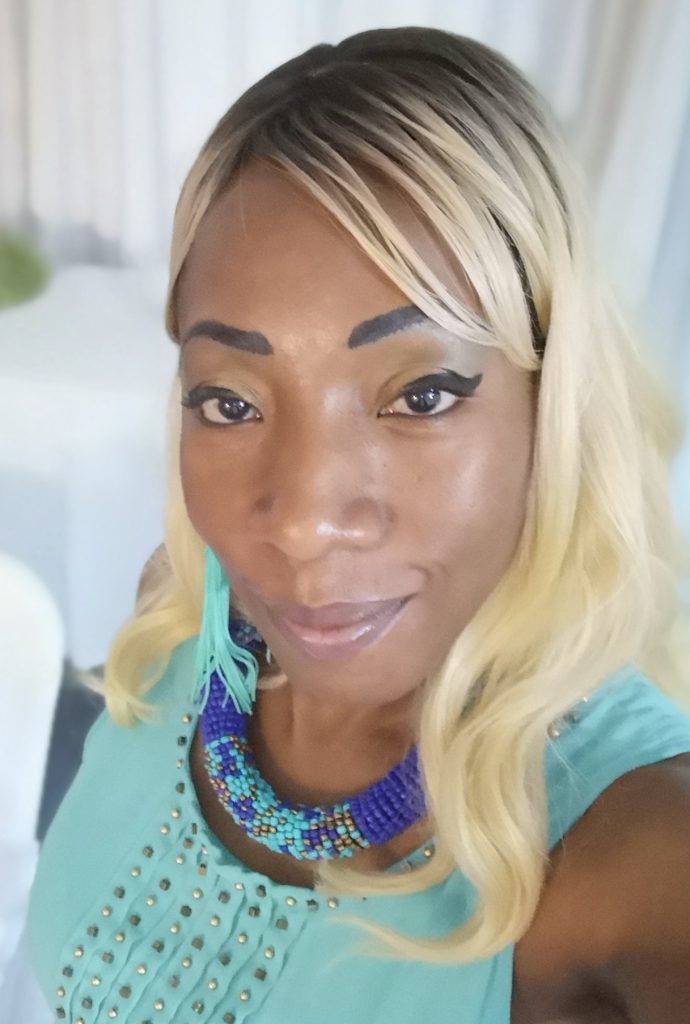 Nana Gleeson, BOTSWANA
Nana is the Finance, Operations and Resource Mobilization Manager at the Botswana Network on Ethics, Law and HIV/AIDS (BONELA), where she supports multiple portfolios among others, on human rights, gender & health financing advocacy. Nana has spent almost two decades supporting advocacy for access to resources for human rights and health programming for those who are most vulnerable, marginalised and those from key populations. Recognising the importance of good leadership and accountability Nana sits on the Botswana Country Coordinating Mechanism (CCM) and is the substantive member of the Ethics, Law, Human Rights and Key Population Constituency. Nana was previously the Vice Chairperson of the Oversight Committee. As a human rights activist, Nana is passionate about advancing an agenda that upholds the rights of communities and that addresses gender inequality. Nana is the Focal Point for the Anglophone Africa Global Fund Communities, Rights and Gender Communications Platform for the Southern African region. Nana has contributed to ensuring that communities are consistently and meaningfully engaged in Global Fund, PEPFAR and other national, regional and global resourcing platforms.
---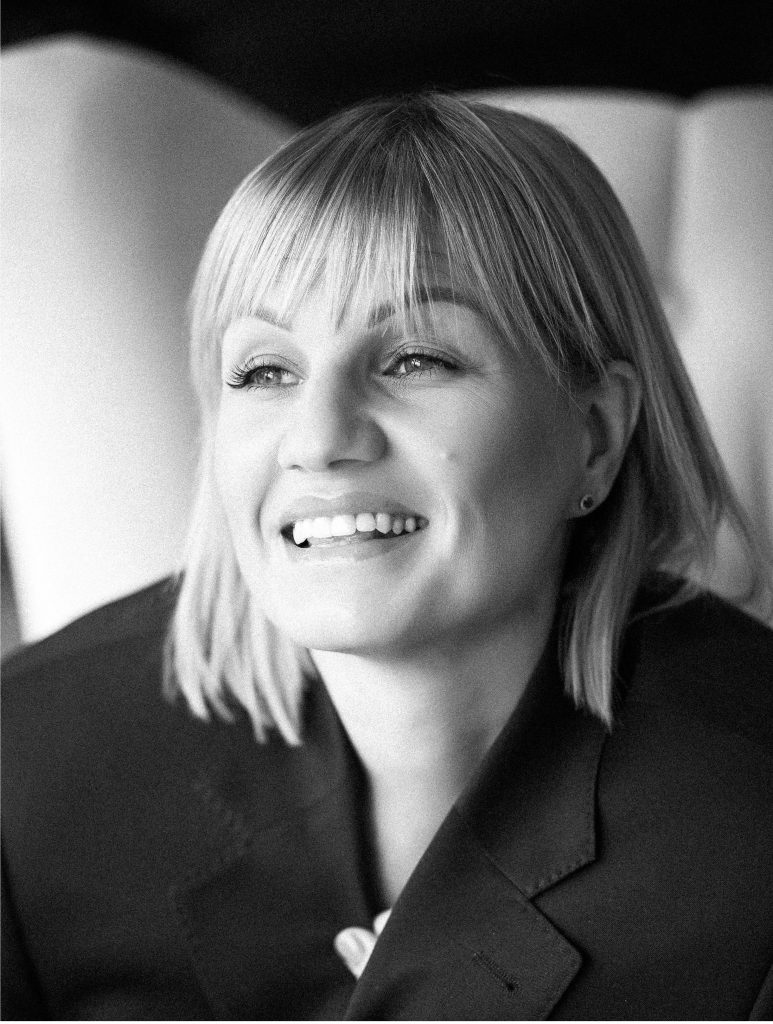 Olena Stryzhak, Ukraine
Olena Stryzhak is a long-term survivor of HIV. Olena began her work as an advocate for the rights and well-being of women living with HIV, particularly pregnant women living with HIV in Ukraine 2002. In 2015, Olena co-founded the Eurasian Women Network on AIDS, the EECA regional network for women living with HIV. Olena has been a member of Global Fund's Community Delegation from 2013 – 2016. Olena served as the Chair of the International Community of Women Living with HIV, the only global network led by and for women living with HIV from 2018 till 2021. In 2018, Olena was a speaker at the Plenary session at the 22nd International AIDS Conference (AIDS2018) and presented "Innovation around HIV and substance use" in Eastern Europe and Central Asia region. Currently Olena leads Positive Women in Ukraine, the only national network of women living with HIV and continues to help women and girls living with HIV and from key populations to advocate for their rights.
---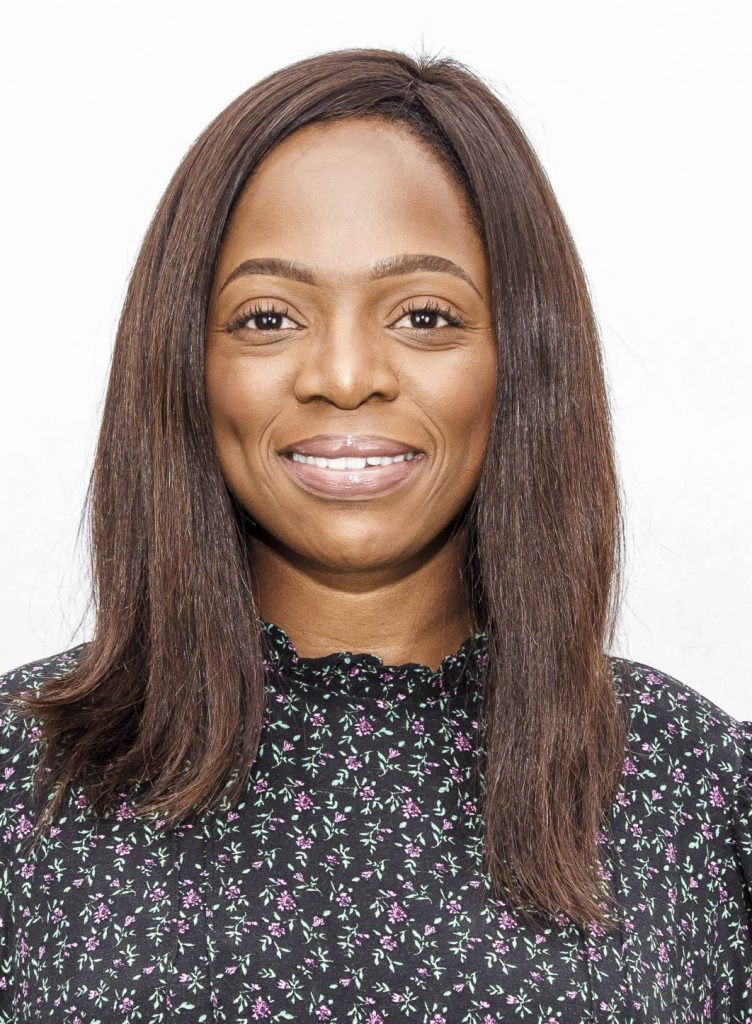 OLIVIA NGOU, CAMEROON
Olivia has a great passion public health and the fight against malaria and maternal and child health. Olivia is committed to ensuring communities are included in malaria and health programs as equal partners. Olivia recently elaborated a guide on community issues, social rights and gender in malaria programs and tools for malaria civil society to increase participating in Global Fund mechanisms. Olivia co-founded and established the first Global Network of Civil Society for Malaria Elimination (CS4ME) which she now coordinates with more than 300 members from 43 countries."I believe that building resilient community systems, rallying local leaders and empowered communities are key to beat and sustain the fight against diseases. I believe that working together with global and local community, working stronger and smarter, leaving no one behind, we can win the fight against the diseases that have taken so many lives. We must finish the job. Success is in our hand." Olivia Ngou is the founder and Executive Director of Impact Santé Afrique an African based NGO. Prior launching ISA, she worked for 10 years for Malaria No More where she led the Cameroon and Africa programs helping to keep malaria high on the agenda and rally political, celebrities, private sector and communities' leaders around the cause. Olivia began her experience on malaria at the Special Envoy for Malaria at the United Nations; during that time she taught a public health course at the City University of New York: Health of the Wellness Project for undergraduate's students at CITY College. Olivia also worked with the New York City Department of Health and Mental Hygiene Bureau of HIV/AIDS Prevention and Control as a research assistant and, Olivia was a fellow of the Harvard University Science of Eradication Malaria Leadership Course and holds a master degree in Public Health.
---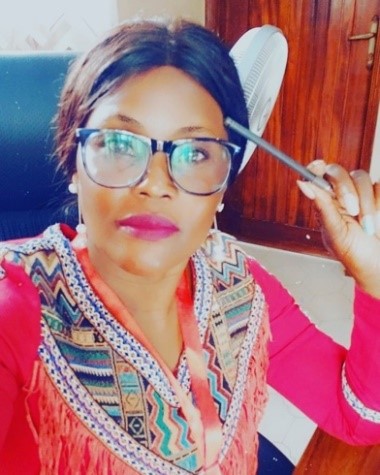 SANYU HAJJARA BATTE, UGANDA
Sanyu Hajjara Batte, is a sex worker, sex worker rights activist and a human rights defender. Hajjara is a community paralegal trained by Human Rights Awareness and Promotion Forum (HRPF), and a champion against gender based violence at Uganda Network on Law, Ethics and HIV/AIDS. Hajjara is the Founder and Chief Executive Officer of Lady Mermaid Empowerment Centre (LMEC), a leading female sex worker-led organisation in Uganda. Hajjara is the alternate representative for the key affected population on the Global Fund Uganda Country Coordinating Mechanism (CCM) from 2018 to date. She served as a member of the steering committee of Uganda Network for Sex Worker-led Organisation-UNESO- (2015-2019). Hajjara served as the board chairperson of the African Sex Worker Alliance (ASWA) for two consecutive terms (2018-2021) and sits on the Community Advisory Board as Assistant Chairperson for key and priority populations of Baylor Uganda HIV Prevention Trials Network (HPTN) 084 and serves as a Board Chairperson of Community Health Rights Network. Hajjara has 15 years' experience in sex worker rights and programming and movement building, HIV and AIDS programming, leadership and cooperate governance, feminist movement agendas, and strategic management – empowering marginalized communities for change. Hajjara holds a Diploma in Humanitarian Leadership, Deakin University Melbourne Australia.
---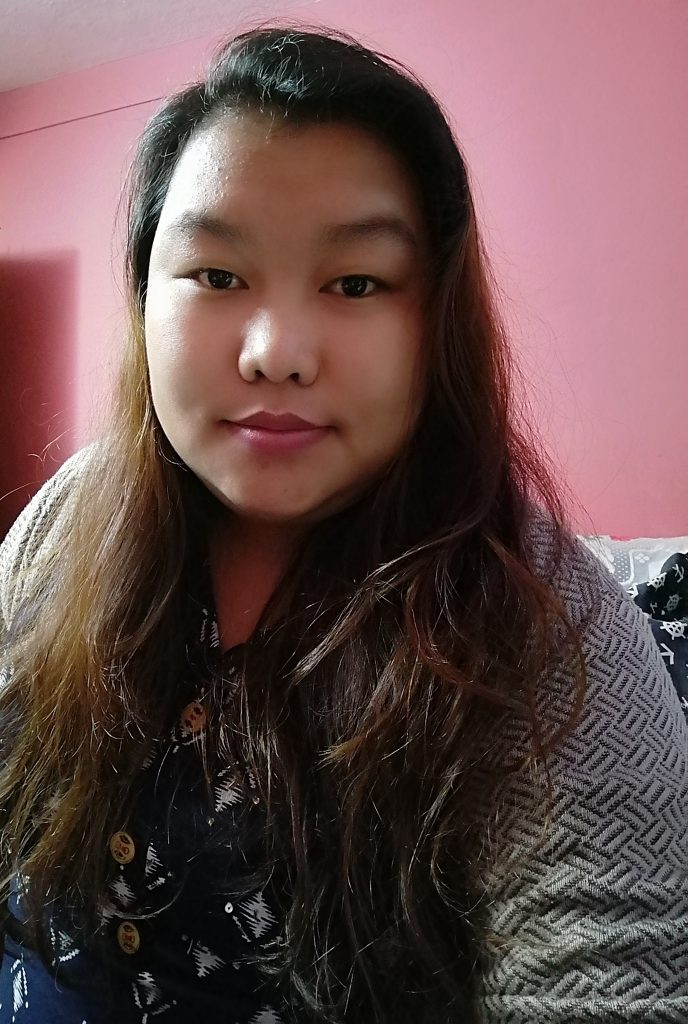 SARA THAPA MAGAR, NEPAL
Sara is a young activist from south Asia advocating for the needs and rights of children, young people and women living with HIV. Sara is the board member of International Community of Women living with HIV in Asia and Pacific (ICWAP) and President of National Federation of women living with HIV and AIDS (NFWLHA) in Nepal. Sara has years of experience working in the community. Since, her activism journey Sara is fighting for equal representation of women and girls in all sector, women focused program, stigma and discrimination free right to health treatment for all. Sara possesses the heart of an activist and backs up her passion with experience in both governance and leadership. She believes education is very important for women in order to empower themselves, and she has completed her Bachelor degree in social work. Sara is engaged in Global Fund national processes and engaged in the country dialogue to develop their funding request to the Global Fund and is connected to the Nepal CCM representative that update networks with related information.
---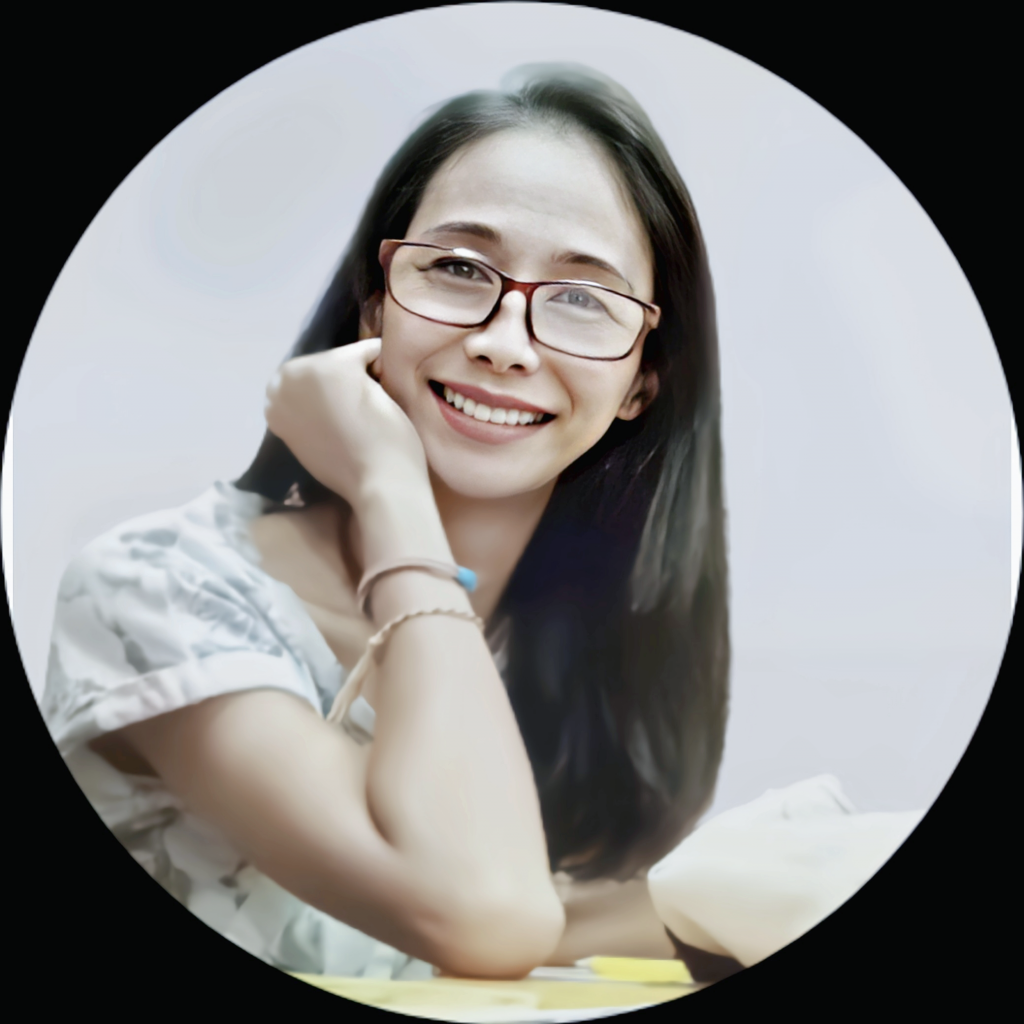 PUTRI TANJUNG, INDONESIA
Putri is an experienced peer worker for people living with HIV and drug dependence. Putri has a keen interest in HIV advocacy for women, gender and harm reduction and counselling for drug dependents. Putri currently serves as the Global Fund peer support coordinator for people living with HIV in Indonesia and as the Senior Director at Women and Harm Reduction International Network (WHRIN). Putri is also the Volunteer Drug Dependence Counsellor for inmates in Jakarta Women's Prison. Putri's experience dates from 2002 where she has led and participated in several trainings, workshops and consultations around her interests. Putri has also used her voice as a speaker to advocate for the sexual and reproductive health and rights of women and drug policies at both community and international level.
---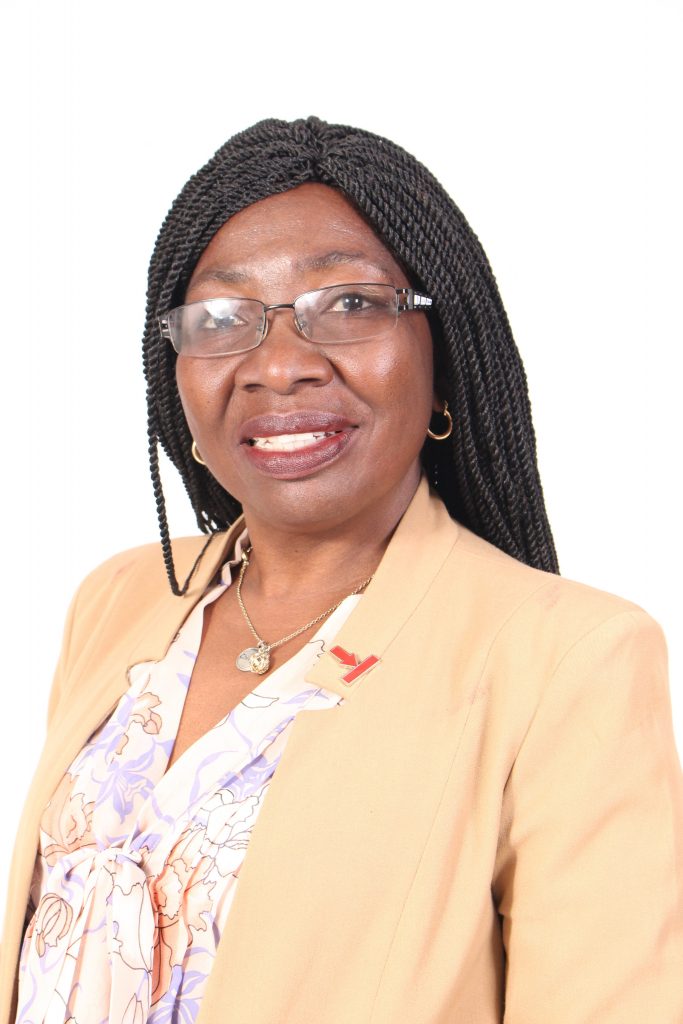 TARIRO KUTADZA, ZIMBABWE
Tariro Kutadza is an HIV and TB advocate based in Zimbabwe working for the improvement of the community in response to HIV and AIDS. Tariro experience revolved around project management and community system strengthening at a larger scale on civil society coordination, advocacy, networking, capacity building, resource mobilization and knowledge management.
Tariro currently Global Fund CCM Substantive member representing people living with diseases and communities 2018-2024. Tariro participated as a technical focal person for civil society organisations engagement in various health technical working groups. Tariro contributed to several HIV/TB advocacy agenda, the KAP Paris Declaration 2017 and the establishment of Stop TB partnership Zimbabwe. Tariro is a recipient of Stop TB Partnership Engagement award at The UNION Lung Conference Mexico 2017 and received a Universal Health Coverage (UHV) micro grant to amplify UHC across media in Zimbabwe. Tariro remains a Prevention Access Africa U=U Campaign Ambassador and TB champion. Tariro is recognised for her vigour in advocacy agenda particularly COVID-19 Vaccine Hesitancy dialogues and other national events and represent civil society organisations and communities in The Global Pandemic Preparedness and Response Scheme (I-DAIR 2021-22)
.