Women4GlobalFund are following the devastating events in Ukraine and we stand in solidarity with the people of Ukraine. At times like these we are all wondering how we can help from so far away.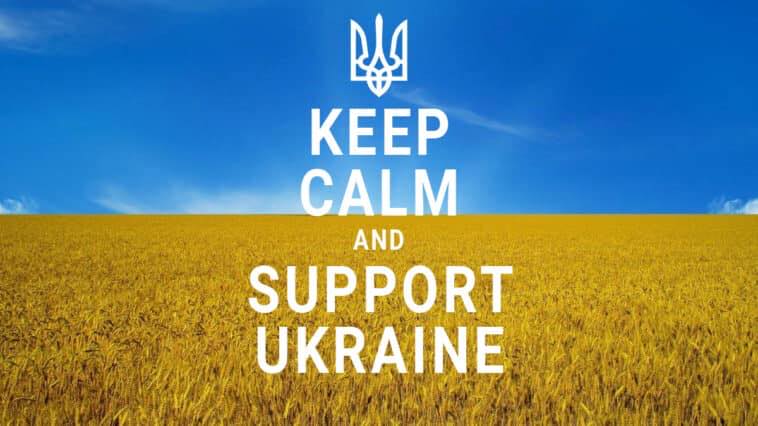 We are sharing with you the following fundraising opportunities to ensure that communities – especially women that we are connected to can continue to access food, water, shelter and medication.
A message from our sisters in Ukraine:
Friends and allies! As you all know that the WAR has come to Ukraine. We did not invite Russia to our country but they are already here. Cities and villages are being attacked every time and everywhere by Russian soldiers. So many people are dying many have lost their homes and others are forced to hide in bomb shelters and basements. Children and women suffer, our enemy does not pity anyone. WE ASK FOR THE HELP OF EVERYONE WHO CAN HELP

QUOTE: Positive Women in Ukraine
---
Please see the following fundraising opportunities:
WOMEN LIVING WITH HIV IN UKRAINE NEED HELP! Positive Women is an organisation in Ukraine lead and for women living with HIV. They are asking for our support.  Most women living with HIV in Ukraine are currently in a critical situation – they have no funds and are isolated from humanitarian aid which can only be obtained at the special centres. Food is running out fast and the need medication and personal hygiene. Baby food is very much needed.  See a letter with their bank details here
THE EURASIAN HARM REDUCTION ASSOCIATION (EHRA) has opened a crowdfunding campaign to support communities of people who use drugs and harm reduction activists in Ukraine who are bravely continuing their work, helping each other and ensuring the continuation of services. Collected funds will be distributed through EHRA member AUCO "Convictus Ukraine" for individual financial assistance and humanitarian aid, priority will be given to the residents of the most affected cities. EHRA will not take any administrative or other fees, all money will be sent to the communities. More information is available here.
UNITED SUPPORT FOR HIV CARE IN CONFLICTED EUROPE. Europe is home to almost 3 million people living with HIV. The care for HIV/AIDS in one of Europe's countries most affected by HIV, Ukraine, is threatened with the start of an unprecedented armed conflict in Europe. This is a group of HIV specialists physicians from across Europe in all its diversity but we are united through the European AIDS Clinical Society (EACS) as Young Investigators (YING). The war endangers the care for people living with HIV in Ukraine and the HIV care providers on the ground there including one of our own YING colleagues. We felt we could not stand by with words alone. We therefore started the '#aware.hiv Ukraine dare to care' initiative. More information is available here antiretroviral medicines and financial means to support the logistics of HIV care on the ground.
Lets #StandWithUkraine
The Ukrainian people are very united. We will definitely defend our land, freedom and independence. And we believe that your support will bring this time closer. SLAVA UKRAINI!

QUOTE: Positive Women Ukraine