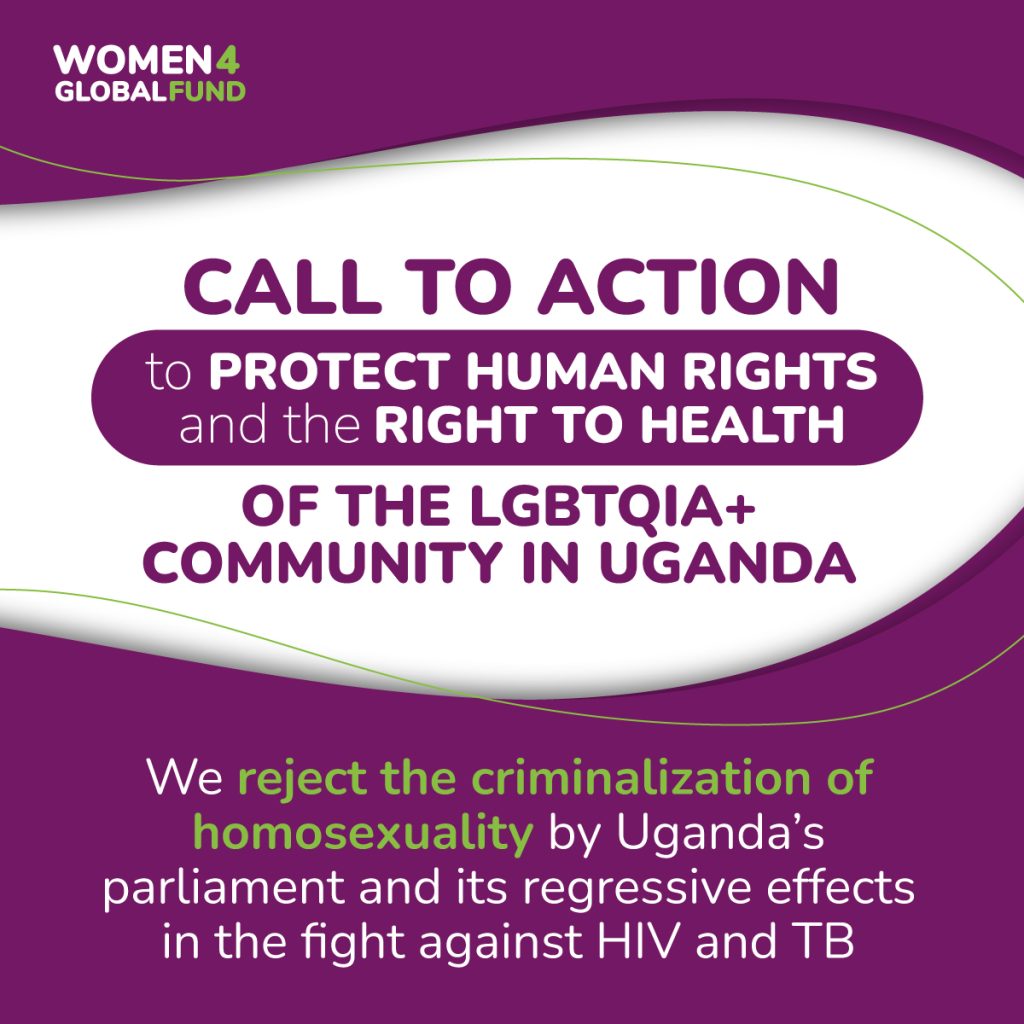 Uganda is among three countries in sub-Saharan Africa and 22 countries globally with the highest HIV prevalence. This is attributed to significant levels of inequity, stigma, and discrimination. In Uganda, HIV continues to pose an important health and developmental threat. High rates of prevalence and girls and young women being particularly affected are of major concern. Over the years, international organisations and civil society have provided evidence-based information supporting the facts that human rights violations associated with gender inequalities, violence, stigma, discrimination, and unfair laws and policies are key barriers to effective HIV comprehensive responses.
On Tuesday, March 21, Uganda's Parliament introduced a bill that criminalizes same-sex conduct and sexual and gender identity. If signed by the President, it would incur multiple violations of human rights. This signifies an immense setback in the efforts that were put in place to end AIDS as a public health threat by 2030. W4GF is particularly concerned that the right to health and the right to freedom of expression and association privacy, equality, and nondiscrimination are jeopardized. If approved, according to UNAIDS, the bill would "impose a penalty of life imprisonment for homosexual acts and the death penalty for so-called aggravated offences"
As a movement of women in all of our diversity, we are extremely worried because this harmful bill go against positive initiatives around the world, in which decriminalisation legislations are put in place to guarantee human rights and the right to health for all women, adolescents and girls. We condemn the persecution and denial of human rights of LGBTQIA+ community, with an emphasis on lesbian, bisexual, queer, and transgender women.
W4GF urgently calls on:
• President Museveni to discard the Anti-Homosexuality Bill 2023.
• Promote national dialogues to deem evidence-based information for decision-making processes that end all forms of stigma and discrimination in the country.
• The protection and guarantee of human rights and the comprehensive access to HIV and health services for transgender women, female sex workers, women who use drugs, bisexual women, lesbians, and queer women in Uganda.
https://uac.go.ug/index.php?option=com_content&view=article&id=49&catid=8&Itemid=101
https://www.unaids.org/en/resources/presscentre/pressreleaseandstatementarchive/2023/march/20230322_Anti-Homosexuality_Bill_Uganda